Dating
Aanmelden
Singles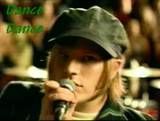 Jaah.. FOB Scoort singles :D
Fall Out Boy
Fall Out Boy is een Amerikaanse Band, ze maken muziek in het genre Rock, Punk en poppunk. De band is opgericht door Joe Thurman in 2001 in Wilmette, vlakbij Chicago. het begon allemaal met Pete, die al in een aantal andere bands speelde, en Joe. Samen begonnen zij een band en niet veel later vonden ze Patrick, Andy kwam er pas later bij. Band leden: Patrick Stump: Lead Singer. Pete Wentz : Guitar. Joe Trohman: Guitar. Andy Hurley: Drums.
Meet: Patrick Martin Stump
Patrick ( geboren: 27 april, 1984) is de zanger van Fall Out Boy, hij was niet begonnen als de zanger, hij was eerst de drummer maar toen Joe en Pete uivonden dat hij kon zingen werd hij gedwongne (:P) om te gaan zingen voor de band. Na een tijdje werd de band succesvol en begon Patrick naast spelen voor de band ook singles en albums voor andere bands te produceren. Waaronder: Cobra starship's album "!Viva La Cobra!", het Liedje "one of those nights" Van The Cab, de single "Birthday girl" van The Roots en een aantal andere bands. Patrick speelde ook een gastrol in law and Order op amerikaanse tv. PAtrick Rulez
Meet: Pete Lewis Kingston Wentz
De schrijver, Back-up vocal en Gitarist van de band. Geboren op Juni 5 1979, hij heeft in een aantal bandjes gezeten voordat hij samen met Joe Fall Out Boy op richte; First Born, Extinction, Arma Angelus (hier zat ook Joe in) (naast Tim McIlrath, frontman van Rise Against), Yellow Road Priest, en Racetraitor. Fall Out Boy leide tot een groot suc6. Hij heeft ook een hond, genaamd Hemingway en Hij is nu getrouwd met Ashlee Simpson.
Meet: Andrew John Hurley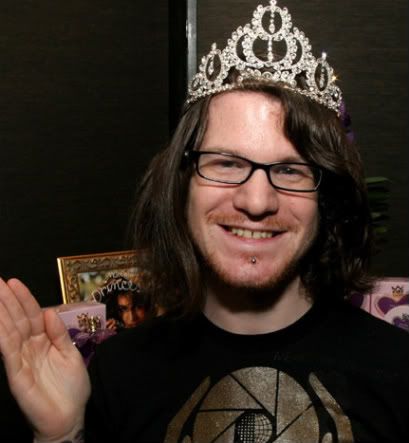 Andy Hurley (Geboren Mei 31, 1980 in Milwaukee, Wisconsin) is de drummer van Fall OUt boy. Hij begon part time voor Fall Out Boy, maar werd er later bij gehaald toen Patrick ging zingen.
Meet: Joseph Mark Trohman
Joe Trohman is geboren op 1 September 1984 en is daarmee de jongste. hij bespeelt gitaar in Fall Out boy. We kennen hem natuurlijk van zijn energice Live optredens en zijn well-known Spinning Move (AKA Trohmania). Joe speelde samen met Pete in een band genaamd de Arma Angelus voordat ze Fall Out Boy formde. Joe is helemaal gek op zijn gitaars XD
Newest Clip: Beat it
Poll
Beste Single van Infinity on High??
Wie ben ik??
Nou.. De geweldige maker van deze site natuurlijk :D Ik ben Nicole Ten Cate ( Geen familie van Henk ten Cate, wel fan van Heracles) Ik ben natuurlijk helemaal fan van Fall Out Boy ( en een aantal andere bands ) ( sorry niet van TH) (Wel van Panic!, en Cobra Starship) Ik ben nu 15 jaar oud,,, zoo.. Zit in de tweede, T-VWO (Tweetalig dus)(nerdje Dus) And the Reason I make sites, is because I soo Bored, I'm smart, I don't do my homework all the time, I get high marks and I have the so called VWO Humor!!!! xx's me